Monday, April 27, 2009 at 11:52AM
Hope everyone had a good weekend!  My was productive at the very least so I'm not complaining.  On Saturday I managed to finish flatting up to page eight and on Sunday I switched gears completely and started designing and drawing for a short comic I'm doing called The Angel.  The Angel is a fairy tale by Hans Christian Anderson that my brother and I are adapting into a comic for submission in the ifanboy Sequentially Ever After comic contest.  I encourage everyone to go over to  ifanboy.com to check out the rules and participate.  It's a great learning exercise!  I'd love to show you some of the early pages but right now they're all in blue pencil so I can't scan them in quite yet.  I must admit it was really nice to change gears and work on another project.  I love drawing Third World but it's nice to to have a little variety.  
The art for today is possible my favorite page in the first issue of Third World.  I really like how this one turned out!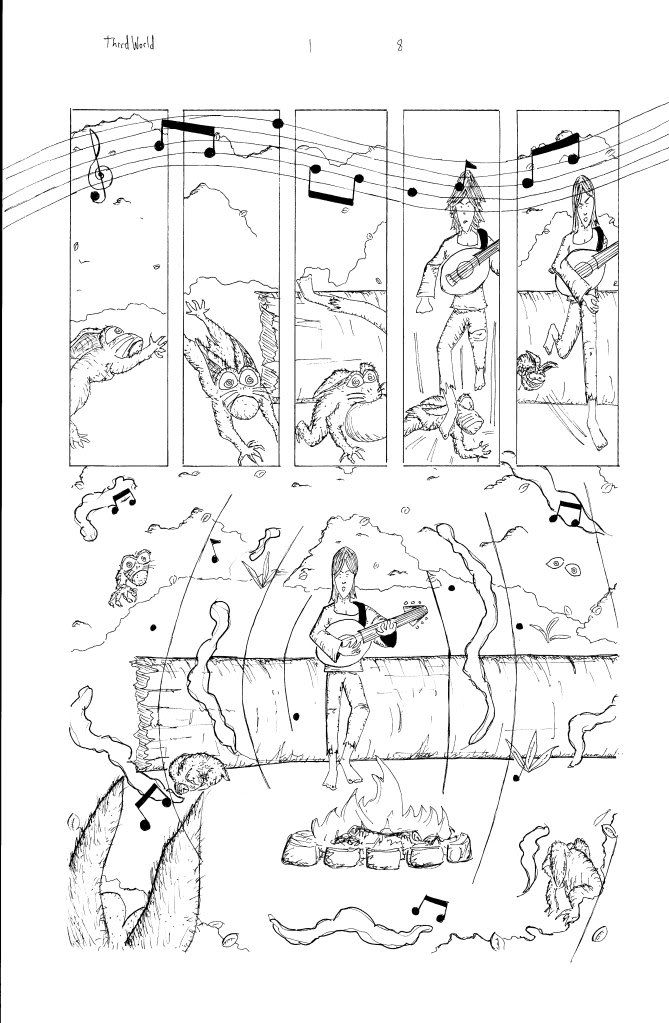 Hand inked with micron pens on 11*17 comic boards.  
Tip of the day- Find time to work on smaller projects and and ideas that will keep you excited and passionate about drawing.  Don't let yourself become tired and uninspired.