Wednesday, December 15, 2010 at 7:57PM
I was listening to a conference on Le Web with some web based entrepeneurs and they were asked what advice they would give to young people starting a business. The answer that stuck with me was, "Listen to negative criticism". I think that is sound advice. While I don't have to take follow any advice I don't want to, it's greatly benficial to understand the shortcomings other people see in your work.
With this is in mind I asked for people to rip the first chapter of Awful Lot to shreds. Tell me everything that was wrong with it. The response has been mostly positive, and I've gotten good tips to improve my lettering, layouts, and writing. I had already started working on getting more background objects into my panels for chapter 2 but after it being commented on I'm doubling my resolve in this regard. People also had no idea what to call most of the characters. I'm going to go back and make sure every character is identified by name the first time they make an appearance. I was also given a lot of good lettering tips from Adam Pruett of Small Press Comics. Over the winter break from school I'm going to try to re letter the entirety of Awful Lot.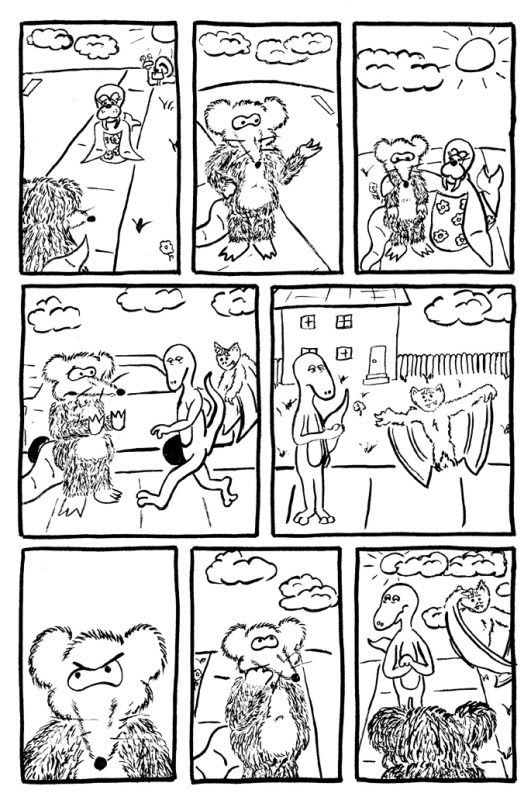 We'll see if I get it all done. I'm also planning a lot of other comic work including my second 24 hour comic. Above is a preview page of chapter 2, post critiques. I'm hoping my perspective works and that my backgrounds look a lot more alive. Those are the goals as I move forward in my pencils and inks. Until next time friends.
- Jon O