Wednesday, February 3, 2010 at 10:18PM
As Timothy wrapped up work on the third issue of 3rd World I was beginning to notice a problem. Things seemed to be dragging. There wasn't enough action and excitement. It's no fault of Tim's, it's the script I wrote. I still feel that 3rd World benefits from a slow paced introduction to Moonfish and Nimbl, but I need some more excitement to break up the character moments.
My solution was to take an idea for a spinoff of 3rd World and insert a sort of back up story to the narrative. I've been wanting to do a good old fashioned super hero romp since reading through Drake and Premiani's original run on the Doom Patrol. The stories are fantastic and you never know what to expect in the course of each fast paced issue.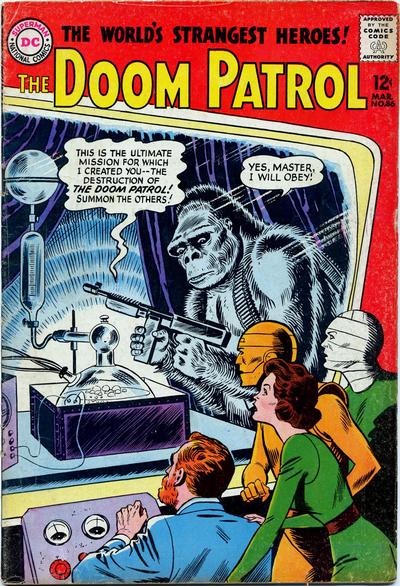 My plan initially was to have my own separate Heroes Journey run later if I wanted to continue playing in the universe I'd created. It's not my only 'side project' in the 3rd World, but it seemed the best suited to solving my current dilemna with the main story.
3rd World is a story of the everyman, but they still have their heroes. These stories could be the legends the people of 3rd World tell to their children. They would, in effect, be the superhero stories of the time. That way I could be throwbacky and fun, and really embrace everything I love about my favorite golden and silver age comics. Things like Fantomah, The Flash, and other superheroes that start with the letter F.
These fun little super hero shorts will be interspersed in between the chapters of 3rd World. I planned for each Heroes Journey story to further explore or explain an aspect of the 3rd World that is hinted at or introduced in the main story. In that way I hope that I can explore the universe from two different perspectives. I want these stories to feel very different tonally. Ideally this will add true value to each series' story and serve to make the abundance of quiet moments in these first few chapters more powerful. I guess I won't really see how effective it is until I see everything finished and intertwined.
I'm trying to adjust and correct shortcomings as I come across them, but always in a purposeful manner. I don't want to just keep massaging my story until it loses its shape.
-Jon O