Wednesday, January 26, 2011 at 8:23PM
Well, despite my well laid out plans I have not stuck to my schedule. The big plus side is that I've sold two paintings in the past two weeks, but my comics work is just barely keeping up. I burned up a lot of senseless time working on an E-Pub version of 3rd World. I've seen Skottie Young and Katie Cook giving the E-Books a fair shake and it's a much more viable option for getting 3rd World out there.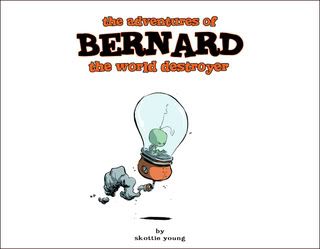 Buy It Here
I'm on pace this week with Public Education, but I've slipped a bit further behind on my Awful work. I've started pencilling my 5 pager for the 11 O'Clock anthology and gotten a bit farther with my layouts of Maps, but neither have progressed as far as I'd have liked them to.
The sinus thing has also taken root in my head, and while I generally do a pretty good job working through sick this is starting to really shut me down. Sorry about the short Curve this week, but I'm working most of my waking moments. See you next week!
- Jon O
Jon O
|
Post a Comment
|